Do you have an upcoming event and need invitations or decorations? Then you should enter this giveaway offered by The Trendy Butterfly, where you could win $75 toward any printable items in their shop (with no expiration date)!
My friend, Ana, from Love Pretty Garlands is giving away a handmade fabric lettered garland worth $75. And you get to pick the letters and colors you want! You can either choose a 10cm high letter garland with a maximum of 13 letters, or a 15cm high lettered garland with a maximum of 7 letters. Both choices will have two stars or hearts at the ends.
How beautiful would this look in a baby's nursery or a child's bedroom. Plus, it's the perfect gift for a baby shower!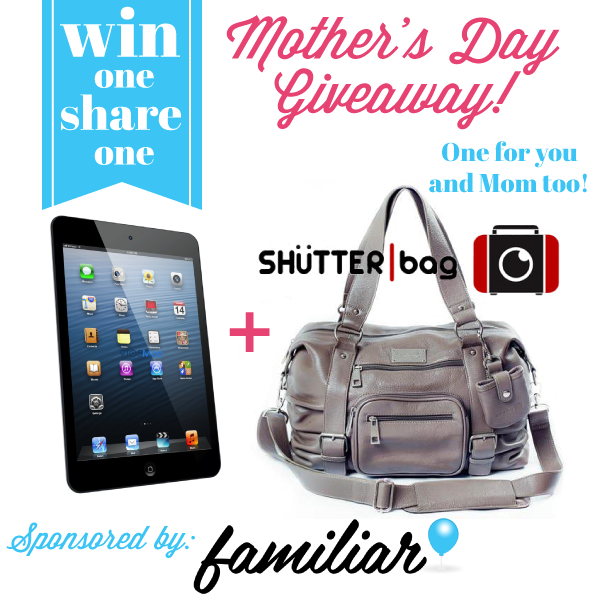 I'm so excited to be part of this giveaway sponsored by Familiar, a free and private way to share your photos with your family.
If you're looking for an easy way to share photos with family members (especially grandparents who aren't very tech-savvy), or if you want to share photos privately instead of blasted across Facebook, Familiar might be the perfect site for you.
If you haven't checked out Via Blossom yet, you are in for a treat! Via Blossom sell all the best party decor (glass milk bottles, flowered paper lanterns, pretty cake stands, petite blossom cups... just to name a few of my favorite things)!
I'm excited to announce that one of our lucky readers will receive a $50 gift certificate to their shop. I could seriously go crazy with that!

I've got a really exciting giveaway to share with you today! Nikki Wills, the creative force behind both Tikkido and Tradewind Tiaras, is offering a $50 gift certificate to either of her two shops.