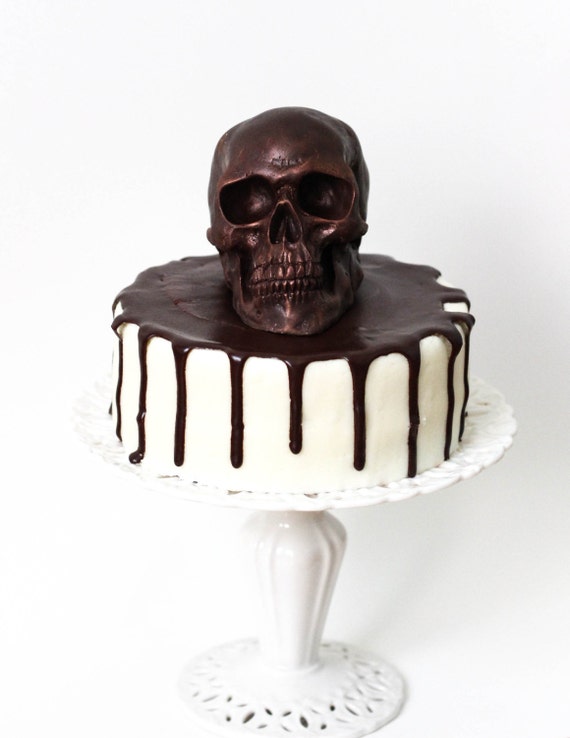 Product Info
*** FROSTED PETTICOAT EXCLUSIVE ***
Scare the kiddies with this realistic 3D chocolate skull! Made up of approx. 1 lb. of delicious dark or milk chocolate & hand painted in edible glimmer, this ghoulish skull measures approx. 5.5 in. long by 4 in. tall. Before purchasing, please read the rest of the description below.
**Selecting a Complimentary Flavor**
To add one of our specialty flavors to your chocolate order for free, go to "Select a Flavor" and click on your selection in the drop-down menu. If you'd like the chocolate without an added flavor, please select "None".
*This product is alcohol-free.
*USPS Priority Shipping with ice packs - U.S. Only (Alaska & Hawaii not included)
*Designs photographed were made with a dark chocolate base. Designs made with a milk chocolate base will appear lighter & more muted than those pictured.
All rights reserved by The Frosted Petticoat.