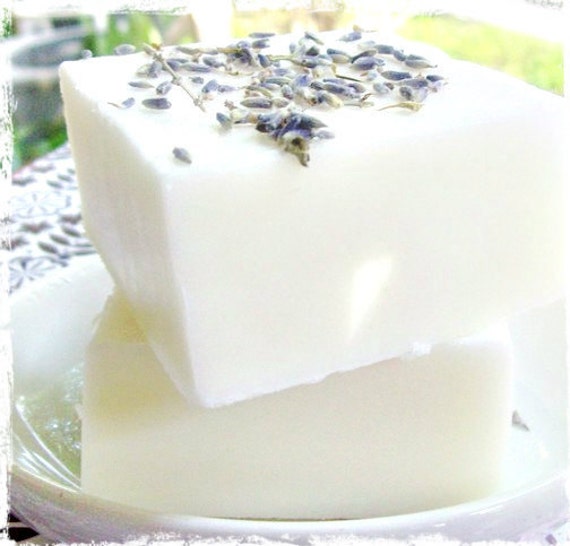 2 Simply Lavender vegan soap set -Gift idea-Hostess gift-cleansing bar
By OB Naturals
Product Info
★Handcrafted, vegan, natural lavender soap with essential oil and can be used on all skin types including babies. Each bar is 5-6 ounces each. Lavender buds for display only and will no longer be added to the bar itself.
★KNOWN BENEFITS OF LAVENDER ESSENTIAL OIL:
Acne, Bruises, Calmness, Dermatitis, Eczema, Inflammation , Insect bites/stings, Psoriasis, Rashes, Scars and Sunburn
This listing is for a pack of 2 that must be the same because they are cut from the same loaf.
★WARNING:
If pregnant or trying to become pregnant seek permission from a healthcare provider first due to essential oil content.
★SPECIAL INSTRUCTION ★If the user has normal skin I will send Lavender fragrance oil. If the use has sensitive skin I will send Lavender Essential oil. Make sure to let me know this during checkout,
★USA SHIPPING-
I can ship several full size bars in a flat rate, priority mail envelope for $6.00 You will receive a pay pal money request if needed to cover shipping,
★NON USA SHIPPING-
You must email me your country destination and list of items for a shipping quote FIRST that must be paid for. I will provide you a link based on www.usps.com to determine which method fits your budget.