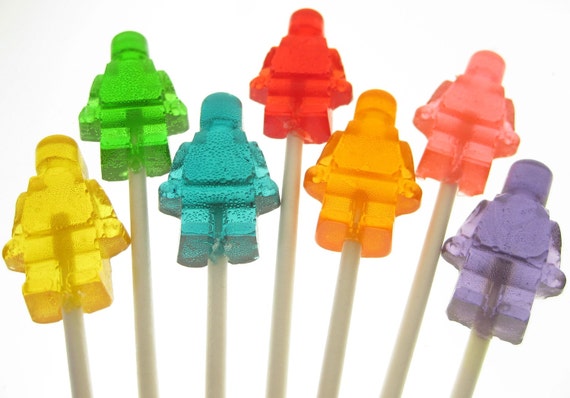 Product Info
Minimen lollipops make perfect favors for a lego themed party.
Each lollipop is approximately 2 inches high on a 4 1/2 inch stick.
You will receive a package of 8 lollipops in one flavor and one color. Each lollipop will be wrapped in cellophane.
Specify the date needed and any other information in the "notes to the seller section"
Orders are generally shipped via USPS Priority Mail, where in most cases the expected delivery date will reflect a delivery time of 1, 2, or 3 business days, and is based on origin, destination, and drop-off time. The expected delivery date does not come with a money-back guarantee.
If your order is time sensitive it is recommended that you consider using USPS Priority Mail Express service, which provides for overnight delivery, with limited exceptions.
Please see www.usps.com for details regarding each of the above-referenced USPS mail services.