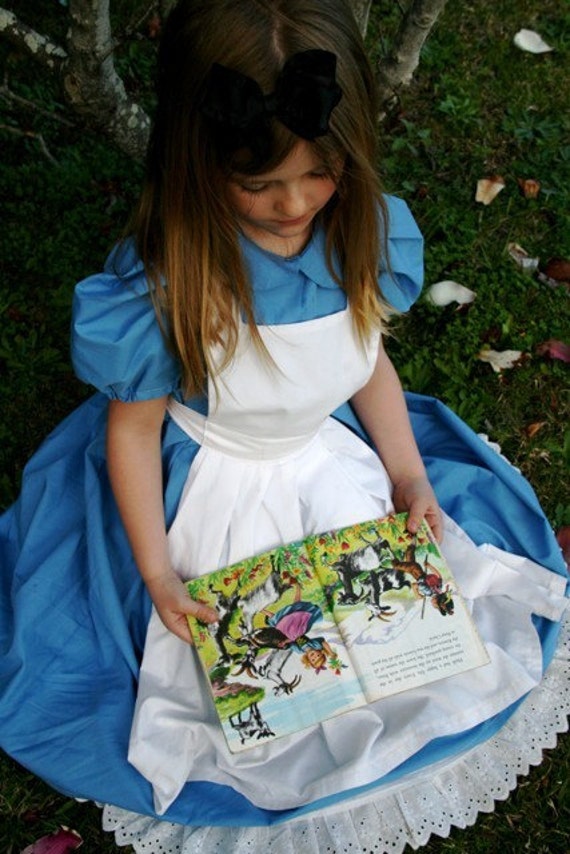 Product Info
Alice in Wonderland
Simple and Classic, Alice in Wonderland. This is a 2 piece costume. The Dress is made of a blue broadcloth with a velcro closure. The pinafore is made in white broadcloth. As always all of the seams are serged/overlocked and the top of the dress is lined.
The black bow headband is not included but can be purchases at www.applecartco.com The child in the photo is wearing a slip under the dress with some eyelet trim showing. I am more than happy to add some lace to the hem of the dress for you.
Please let me know what size you need when ordering. This price is for sizes 2-6 only. Adult Sizes also available. If you want something other than velcro as the back closure, please let me know.
Thanks!