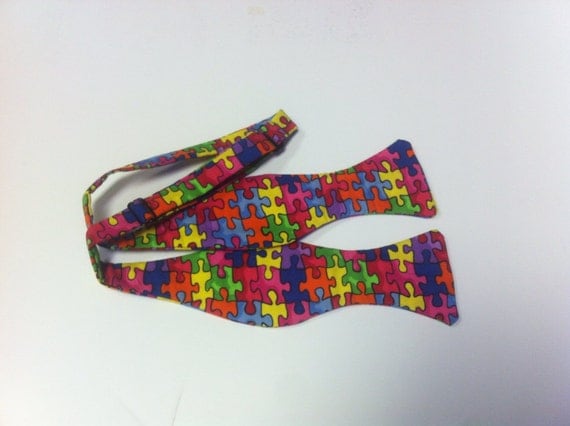 Autism Awareness Month Selftie Bowtie Bow Formal Prom Wedding Party
By Ladies Logic
Product Info
A percentage of proceeds will be donated to a local awareness program in Arkansas. Currently looking for a program to commit to.
You are purchasing exactly what you see in the picture. Color may be slightly altered by lighting from the camera. Not that big of a difference in person.
Handmade adjustable selftie necktie that fits snugly for necksizes 15-18.5. Comes in two widths. Has a hook closure for people who would need their tie pretied. Item is available as an adult pretied as well.
Other sizes are available upon inquiry. Please message before purchase if you need a size smaller/larger.
Cleaning instructions.
This tie is made out of cotton. Wipe clean, air dry and use light heat for wrinkles. Starch is optional. I advise all customers to not throw in washer or dryer