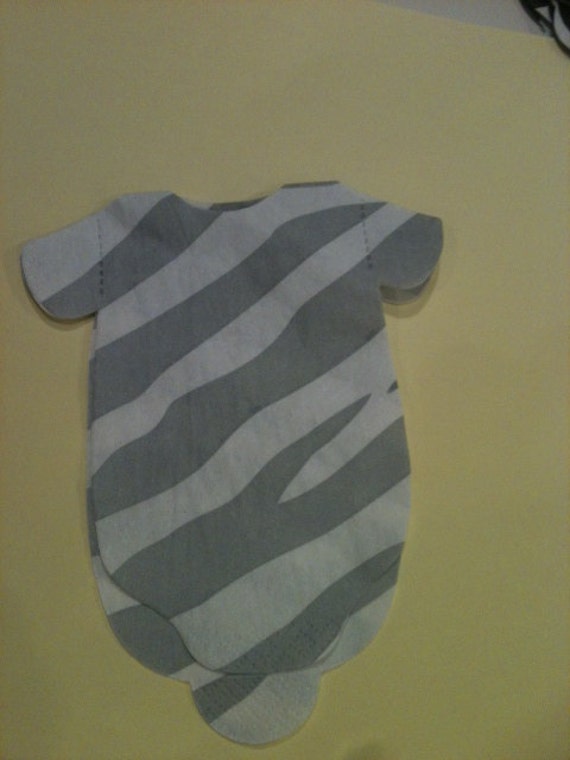 Baby shower napkins shaped like snap shirts in grey and white zebra stripes.
By wrapsidazy
Product Info
Soft baby shower napkins in gender-neutral gray and white - in the shape of baby shirts...sure to be a hit at your baby shower! Each quantity is a pack of 30. Mix and match this set with a solid yellow or blue or pink set (sold in my shop) for even more of a pop on your table.
Each napkin is 6" long and 5" across, is double ply and opens up to double this size. (A bit bigger than a cocktail napkin.)
Use as napkins AND hang a few over a ribbon for an instant banner - no clothes pins needed; just hang them up! See last photo to see my napkins as a banner. :)
From customers: "The napkins couldn't have been more precious! I hung [some] along the edge of the table over ribbon and I it was the mom-to-be's favorite thing!"
"Too stinkin' cute!!"
"I couldn't even try to describe how cute these are,,, soooo pleased. Tk u:) "
Use as actual napkins or decoration or banner-simply hang some over a ribbon and you have an instant banner. Last photo shows my onesie napkins as a banner. :)
Non-smoker in a non-smoking home.