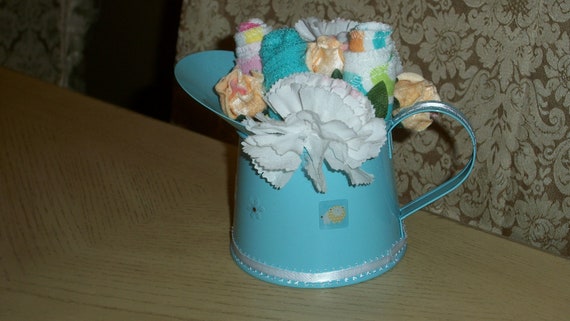 Product Info
This can be an individual favor or used for centerpieces at your tables.
Durable small watering can containing: 3 washchloth roses with silk flowers, ribbon and stickers.
Truly a good talk piece. Can also give as part of your shower gift.
Colors Update: Aqua - Green - Orange/Red
Only have 1 Yellow Left.
Unable to find Pink and Yellow this Season. Thank you for your interest.
Note: Washcloths and Flowers may vary. Please specify at checkout.
Thiis will also look great in the baby's room or when you go to visit the new arrival.
Shipping will vary by quantity also.
FREE SHIPPING on orders of 5 or more...........