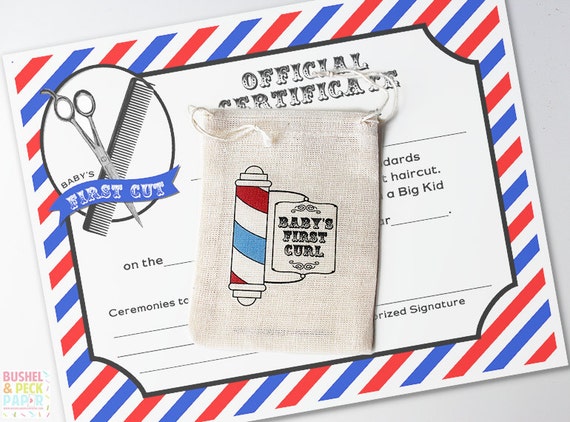 Product Info
A perfect place to keep that precious little curl safe and sound!

Natural White pouches measure approx. 3"x4" with drawstring
(please note: Natural White (cream) bags may contain flecks of brown - that's the little bits of nature peeking through - slight variations in bags may occur due to availability. Full color image transfer).
Make it a complete set and add an official First Haircut Certificate for an additional $5...
choose from Blank Neutral, Blank Girl, Blank Boy or Custom Printed.
To purchase,
1. Select: POUCH ONLY, POUCH w/CERTIFICATE or CERTIFICATE ONLY
2. If also purchasing certificate, choose from:
BLANK, BLANK BOY, BLANK GIRL or CUSTOM PRINTED (if custom, leave name at checkout)
3. If you're NOT purchasing certificate, select "NOT PURCHASING" where indicated.