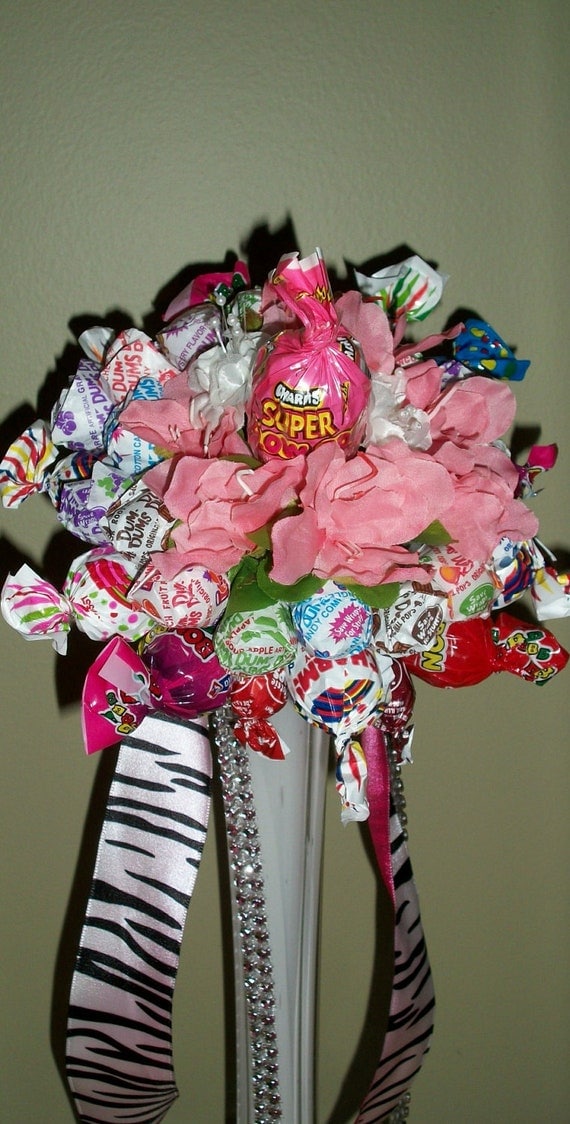 Product Info
Unique Money Maker with Bling for the Bachelorette. Suck for a Buck Bouquet
Her personalized and decorated for the last night out on the town as a single woman..
Has Super Blow Pop in the middle at the top with other blow pops and other suckers. This should help your friend make money for her upcoming nuptials.
Slanted handle and easy to carry.
Pink/White/Black Zebra Sash with Bling look Sash....Lots of BLING before the Ring !!!!!.
.
Also available: Bachelorette Party" or "Girl's Night Out" Ribbon to make a sash.
Please request this at checkout also.
Something fun and memorable........
If you live in the Chicago area, please let me know and will get delivered to you.
Note: Vase not included