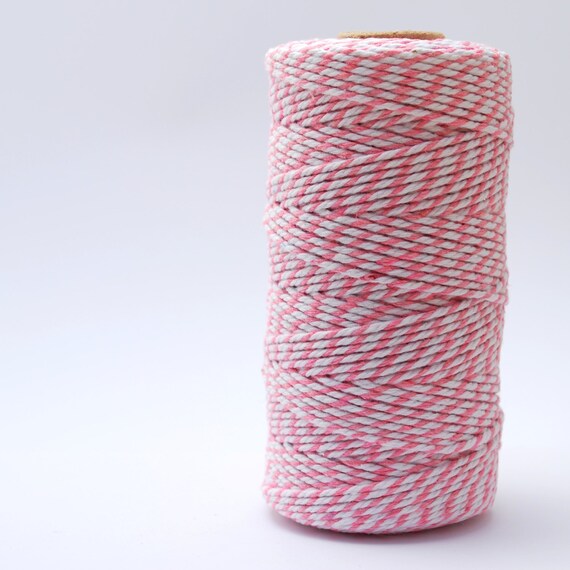 Twine pale pink / 100m full spool / thick 12 ply pale pink and white striped cotton bakers twine
By Paper Cotton Love
Product Info
Twine in pale pink and white.
A full spool containing 100 metres of twine.
100% cotton, 12 ply.
Craft ideas for twine include: card making, scrapbooking, crochet, gift wrapping.
The Make Good Co. twine is made from 100% cotton that is thick and strong, making it perfect for gift wrapping. It is re-usable and biodegradable. You will receive a full spool of pale pink and white striped twine containing 100 metres.