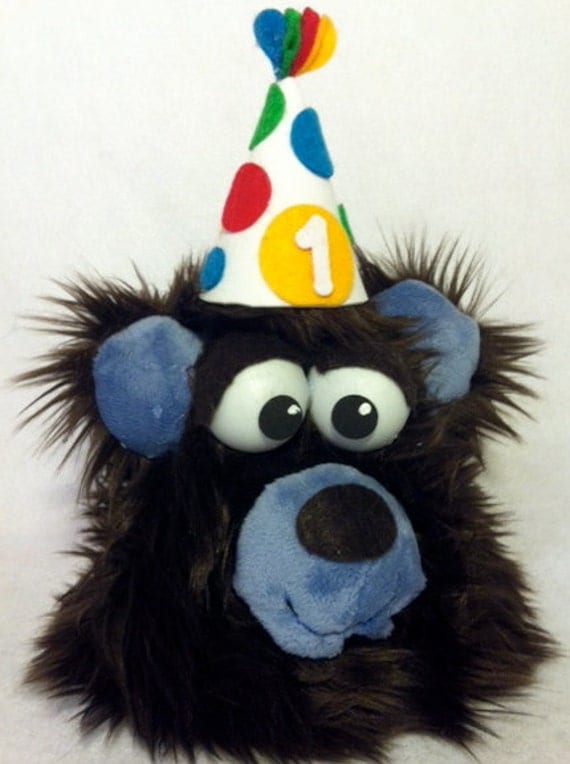 Product Info
Fun and Fuzzy! Baxter the Bear Birthday Hat is perfect for your little teddybear. The hat is large enough from ages 1- 99! With blue plush ears and snout and soft chocolate brown fur!
High quality, on a sewn covered base, adjustable elastic for support and cool "fat" laces for tying.
Also each hat comes with our signature polka dot "Imagine Hat" Hat topper with your child's birthday number.
These hats are more than just for the party! Each hat has a loop inside for your child to place their fingers in and then hold the hat like a puppet! They will love and play with the hat for hours!
Details can vary so if you desire the bear with different accent colors or fur colors please specify.
Please specify your child's birthday number and the date the hat is needed by.