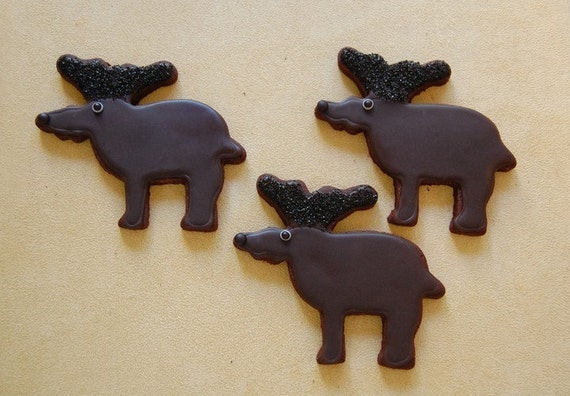 Chocolate Moose Hand Decorated Iced Sugar Cookies - 1 Dozen
By Baked
Product Info
Hand decorated chocolate moose sugar cookies.
I brought these to a party and told them I was bringing "Chocolate Moose"....the surprises on their faces made me crack up. Then again, I might just be laughing at my own joke.
These cookies are made of my rich chocolate shortbread and taste as yummy as they look.
Bring these to your favorite Canadian or just let them know your bringing "Chocolate Moose".
TEXT14042211319076308