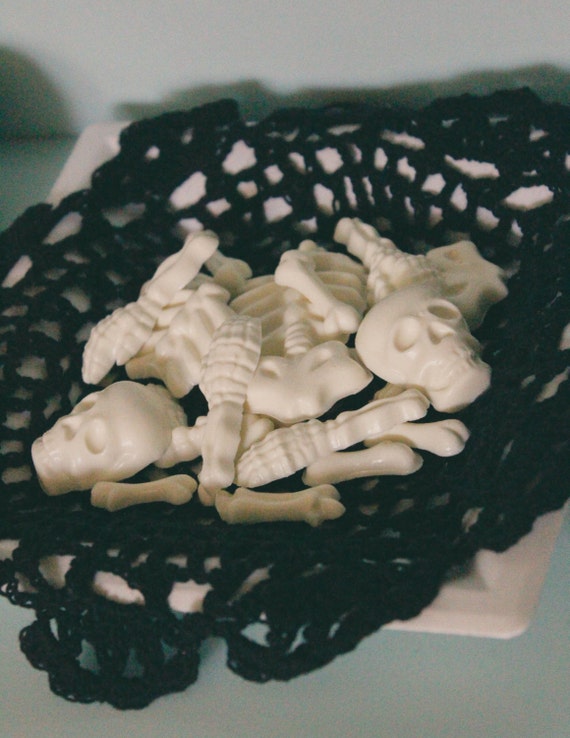 Product Info
Treat yourself to 5 White Bones chocolate Skeletons. Each skeleton is made up of 10 individual pieces, making the whole set total 50 chocolates pieces in all. Each skeleton is made up of approx. 1.5 ounces of delicious Marshmallow flavored white chocolate and assembled measures approx. 6 in. long by 3 in. wide. Before purchasing, please read the rest of the description below.
*USPS Priority Shipping with ice packs - U.S. Only (Alaska & Hawaii not included)
All rights reserved by The Frosted Petticoat.