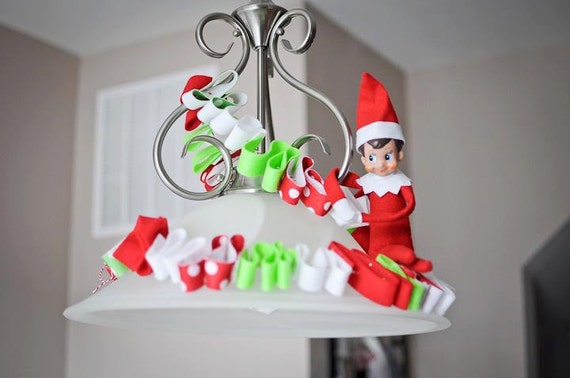 Product Info
Picture Credit goes to Stephanie Lawless of http://www.stephanielawlessphoto.com/!
I have the fondest memories of ribbon candy during the Holidays. I love the colors it came in, the cool swirly shape of it. And, in its honor, I have put together this festive garland.
This garland is made from eco-friendly cuts of felt in red, green and white. There is a little bit of polka dot action, some glitter, some solid felt. It's strung together on baker's twine, and measures about 5 feet in length. Each "ribbon" is about an inch in diameter and ranges in length before sewing from about 6 inches to 12 inches. Extra baker's twine on each end make for easy hanging.
This garland would be great for:
-Photography Prop
-Christmas Decor
-Tree Decoration
-Hang across your mantle
Happy Holidays!