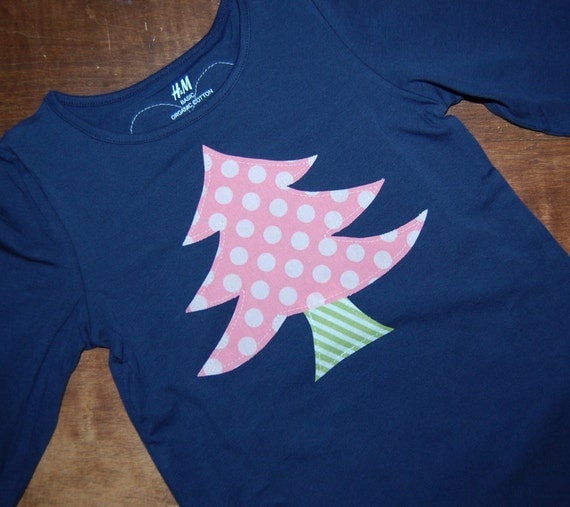 Oh Christmas Tree Shirt for Girls in Navy Pink Green, Ready to Ship in size H&M 4-6Y, Christmas Shirt, Holiday Tree Shirt, Plaid Tree Tee,
By Modern Frills
Product Info
H&M size 4-6Y Navy long sleeve organic cotton jersey tee with the Whimsy Christmas Tree in Pink and Green.
An H&M organic cotton jersey tee in size US 4-6Y. H&M sizing is different than my normal tee brand. Here is a link to the H&M website to help with sizing questions ...
http://www.hm.com/us/department/KIDS
The perfect whimsical Christmas tree shirt!!! Our signature fabric heart is fused and stitched on the back of the tee. Fraying around the edges of the applique is part of the design and gives our shirts a sweet, vintage feel.
Care instructions: This item must be hand washed and laid flat to dry.
All graphics and designs have been created by Modern Frills. They may not be copied or used without permission. If you see a graphic that you are interested in using, please contact us.