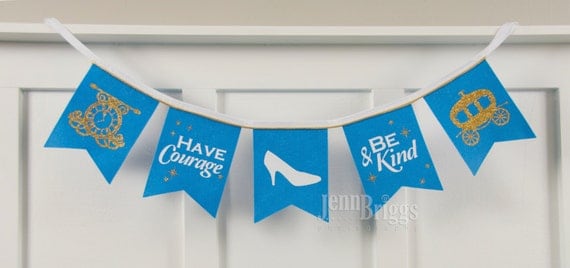 Product Info
Grab up this beautiful Cinderella banner before the clock strikes midnight!
Wool blend felt flags are dovetail cut, adorned with crisp white lettering and sparkley white and dazzling gold pictures of the glass slipper, a carriage, and a clock.
Flags are edged with metallic gold trim and sewn to white trim. Each side ends with a loop, ready to be hung for your home, celebration, or photo session.
Flags are approx 5.5" x 7.5". Banner is just over 36" across.