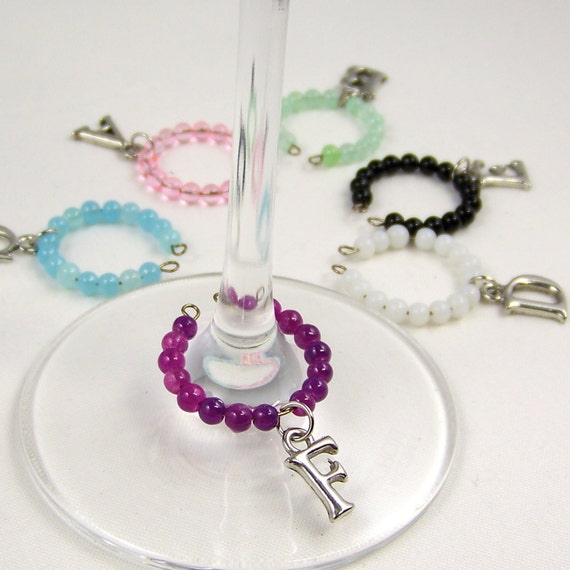 Product Info
This set of 6 No Clasp wine charms means no more fumbling around to get the hook in the eye, as with traditional wine charms.
DIRECTIONS: Choose the colors you would like from the 4th photograph and indicate in the Note to Seller which letters go on which color.
This item is perfect for those who have difficulty with small closures because of arthritis or some other hand ailment/difficulty.