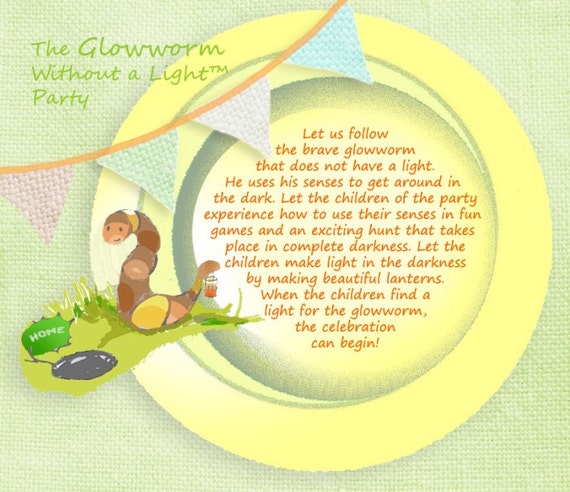 Product Info
Organize this delightful glowworm birthday party at home!
Children's will be exploring with their senses in this fun party!
Best for ages: 4-8 years
Party size up to 10 children
You will find everything you need to make this story-based celebration a success in this downloadable booklet. The booklet includes:
• the unique storyline
• clear explanations of how to prepare for the party
• the games and crafts
• tips for the decorations
• a schedule
• a material list
• invitations
The only thing you have to do is make sure you have everything on the material list and then follow the booklet closely to prepare for the party. During the party the booklet will guide you to make sure the children have an amazing time. Let this tale come alive!
By purchasing this product you agree to the terms and conditions as stated in the shop policy.