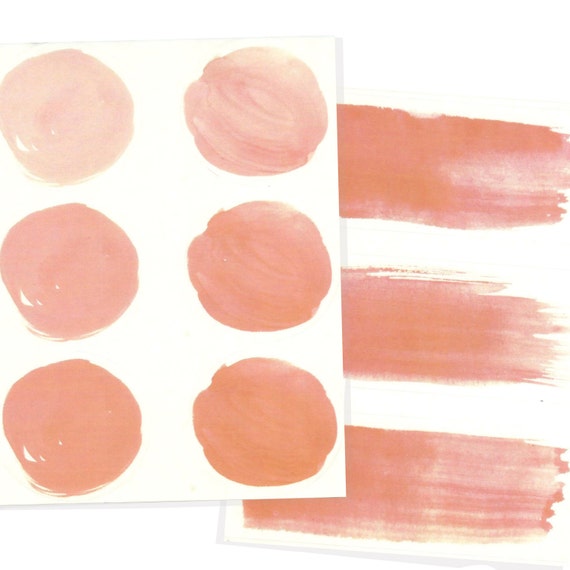 Coral Watercolor Letter Seal Stickers, 9 Pack
By beve!
Product Info
These watercolor stickers are a lovely way to seal a special invitation or announcement. The clear sticker and translucent quality of the print makes it look like you individually painted each envelope closed. These beve-original designs are perfect for scrapbook decorations as well!
Includes 6 circle strokes and 3 rectangular brushstrokes - 9 stickers total
Circles 1.5" in diameter, Rectangles measure 1.45 x 3.75"
Circle stickers are of two designs and vary in opacity, rectangular stickers are composed of three distinct strokes
Made in the USA and printed by our local printer (as-is all of our packaging!)