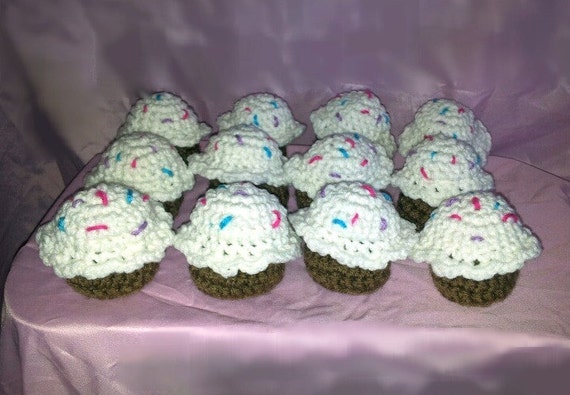 Cupcake Memory (Crochet, colors, primary, secondary, sprinkles, matching, game, handmade, education, learning)
By BBNPT
Product Info
This game is my own design of 12 crocheted cupcakes. The frosting flips up on each cupcake to reveal a colored "cream" center. This game is great for learning colors and exercising your memory.
Each cupcake is handmade with "chocolate" cake bottoms and "vanilla" frosting with sprinkles. The frosting tops are secured an inch on the backside of each cupcake to prevent losing the tops. I included primary (red, yellow, and blue) and secondary (green, orange, and purple) colors. There are two of each color to match up.
For shipping outside of the U.S.: send me a message and let me know where you need it to be shipped, and I can give you a shipping cost.