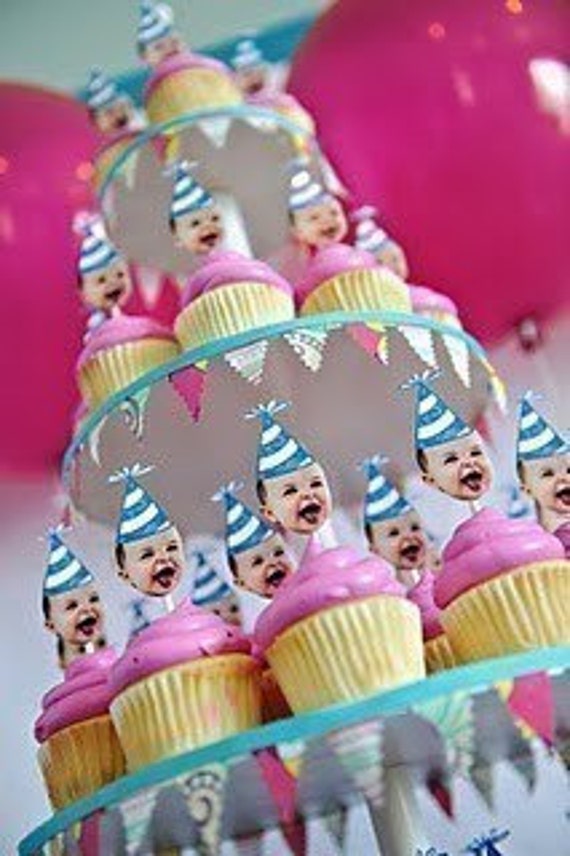 Product Info
This listing is for a jpg file of your birthday girl or boy with a party hat in the color of your choice. For seriously cute cupcake picks, just print as many as you need, cut out each head and glue to a lollipop stick. 12 images per page, each image is 3" tall.
After you purchase this listing, I'll email the address associated with your Etsy account. You'll just need to reply to the email and attach a clear large head shot (one where their face takes up approximately 75% or more of the photo)of your cutie. Instagram photos are usually too small to use. I'll email your completed file to you within 2 business days of when I receive your photo.
NOTE: this listing is for a jpg file, not the actual cupcake picks themselves. It'll be your birthday kid and the hat in the color you choose, but you'll have to do the work of printing it, cutting them out, and gluing them on sticks in order to end up with the cutest ever cupcake picks, like the ones in the first picture of this listing.
See these picks in action at my little one's first birthday, on my blog - http://ellebelleblog.blogspot.com/2010/08/one-year-old-in-flash-first-birthday.html