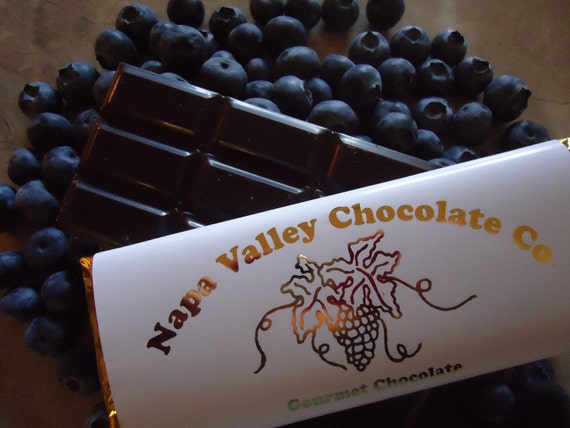 Product Info
Loaded with healthy blueberries our Blueberry Chocolate Bar is the perfect balance between the great taste of anti-oxidant rich blueberries and deep, dark 70% Belgian Chocolate.
Now you can indulge your chocolate cravings and get a healthy handful of blueberries at the same time!
Total weight 6 oz.
Also available our full line of 70% cacao bars in Cherry, Applewood Bacon, Ginger, Cocoa Nibs and Espresso.
Join us on Facebook: Facebook.com/nvchocolate
Twitter: @napachocolateco
Pinterest: nvchocolateco
Visit our web-site @: www.napavalleychocolateco.com