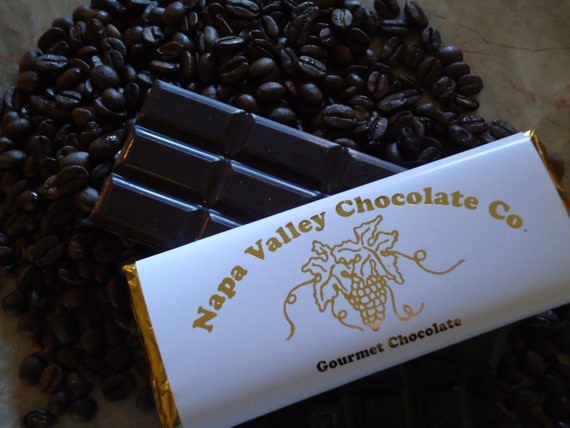 Product Info
This Dark Chocolate bar with Espresso is handcrafted made with 70% Dark Chocolate and finely ground espresso beans. Finely ground, aromatic espresso beans and rich, dark 70% Belgian Chocolate are the perfect taste partners in this delicious treat.
For us, there's just nothing better than a nice cup of rich, hot espresso in the morning. It's a small guilty pleasure that gets the day going...and starts the gears turning. Now you can enjoy the same feeling with our Espresso Bean Chocolate Bar anytime you're in the mood for a little self indulgence.
So instead of a trip to your favorite coffee shop...just put your feet up...unwrap one of our Espresso Bean Chocolate Bars...and enjoy!
Bars available in quantities of 2. Total weight 3 oz.
Also available our full line of 70% cacao bars in Applewood Bacon, Blueberry, Cherry, Candied Ginger and Cocoa Nibs.
Join us on Facebook: Facebook.com/nvchocolate
Twitter: @napachocolateco
Pinterest: nvchocolateco
Visit our web-site @: www.napavalleychocolateco.com
Contact us for bulk orders.