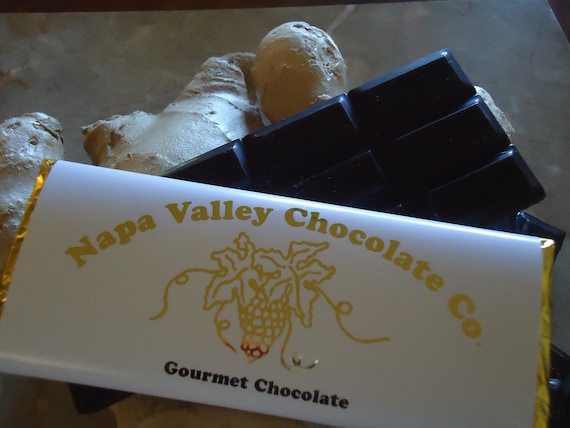 Product Info
Handcrafted Candied Ginger Chocolate Bars made with 70% dark chocolate and un-crystalized candied ginger pieces.
Recognized throughout history for its therapeutic properties...Ginger Root has a long history of medical uses. But that's not why we used it in our Candied Ginger Chocolate Bar. No...it was actually the exotic, spicy hot flavor that sold us.
...and it will sell you too! So order a couple of bars today (just think of any health benefits as a bonus)...
Bars available in quantities of 4. Total weight 6 oz.
Also available our full line of 70% cacao bars in Applewood Bacon, Blueberry, Cherry, Cocoa Nibs and Espresso.
Join us on Facebook: Facebook.com/nvchocolate
Twitter: @napachocolateco
Pinterest: nvchocolateco
Visit our web-site @: www.napavalleychocolateco.com