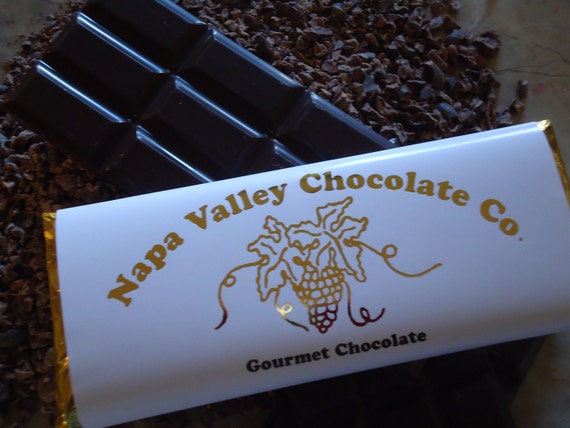 Product Info
Our Dark Chocolate bars with Cocoa Nibs are handcrafted made with 70% Dark Belgian Chocolate and bits of cocoa nibs.
We've all heard of double shots of espresso...right? Well, now you can enjoy a "double-shot" of chocolate in our Cocoa Nib Chocolate Bar. We've combined the naturally nutty, smokey taste of the finest organic cocoa nibs and rich, dark 70% Belgian Chocolate to create a delicious treat packed with nutritional value and a big...BIG chocolate taste.
Do yourself a favor and check out the health benefits of cocoa nibs and chocolate...and we'll be right here to take your order!
Total weight 3oz.
Also available our full line of 70% cacao bars in Applewood Bacon, Blueberry, Cherry, Candied Ginger and Espresso.
Join us on Facebook: facebook.com/nvchocolate
Twitter: @napachocolateco
Pinterest: Pinterest.com/nvchocolateco
Visit our web-site @: www.napavalleychocolateco.com