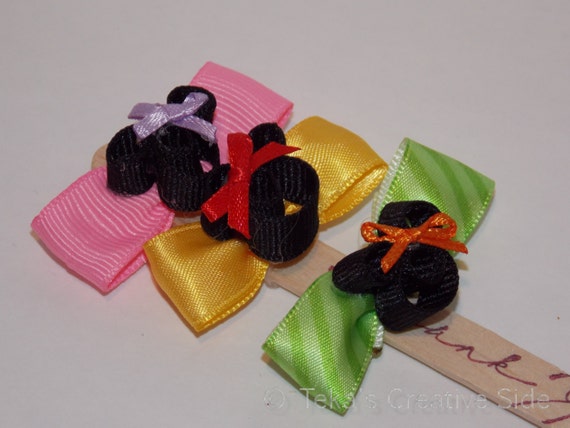 Product Info
These bows are perfect for the little doggies of your life who want to walk around in there princess wear. These bows are also perfect for children too!
Each bow is 3/4 of inch by 1 1/2 inch long.
A set of three bows.
Colors can be changed if requested.
These bows are made with ribbons that are satin and grosgrain.All bows are made with two elastic bands and shipped on a wooden stick to preserve the bows and the bands. These bows can last a long time if taken care of properly.
I live in the state that is known for the world of Disney. Yes, its only a short distance away and yes everyone loves Disney. My bows are inspired by the Disney princesses, but are not in any way affiliated.