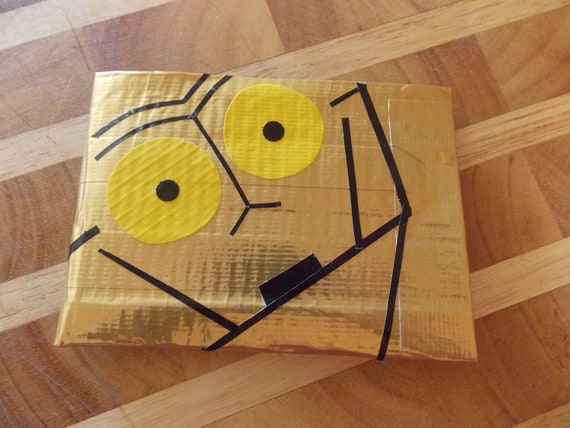 Duct Tape Wallet, with a Star Wars Style C3PO Face, Gold and Black Accents with clear ID pouch and card slots with bi fold for money.
By Teka's Creative Side
Product Info
Is my head on straight? Oh my R2 what did we get into now?
This C3PO wallet is 3 1/2 in by 10 inches or 5 inches when folded. The wallet is completely made out of duct tape. This bi-fold wallet is perfect for any Star Wars fan, duct tape fan or just yourself. This wallet is super strong, water resistant and cleverly eco-friendly.
Each of these items are created by my craft duct tape guru husband, they can be customized slightly in terms of an extra pocket or more storage. As for the designing and colors they are all the same.