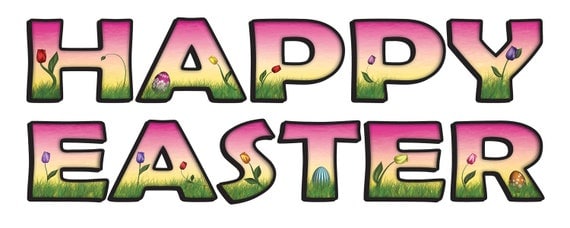 Easter Graphic Kit - reusable decal sticker decorations
By Deladiep, Inc.
Product Info
This is our KlingOnz Easter Letter Kit.
Kit includes 11 letters that spell the words HAPPY EASTER.
Letters measure 5.75 inches high and 7.25 inches wide. Imagine what you can do when you spread out all 14 letters. Wow! Imagine the fun you can create with KlingOnz.

KlingOnz are hi-resolution, highly sophisticated graphics. In fact, we use some of the world's most talented artists to bring you the best value possible. KlingOnz stick to all smooth surfaces; metal, wood, glass, plastic and more.

And, KlingOnz are removable and reusable. Bet yet, our stickers can be used inside and outside in any type of weather; from torrential rains and hurricane winds to freezing temperatures and snow to blistering sun and desert heat. Not even Fathead can say that!

Graphic Kit sold separately. Buy yours now! Add 1 or 2 more items to your cart and you might find out there's little or no additional cost in shipping. What do you have to lose, try it and see.

Don't forget to share your photos and video with us either here or on Facebook. We would love to show others how you are creatively using KlingOnz.