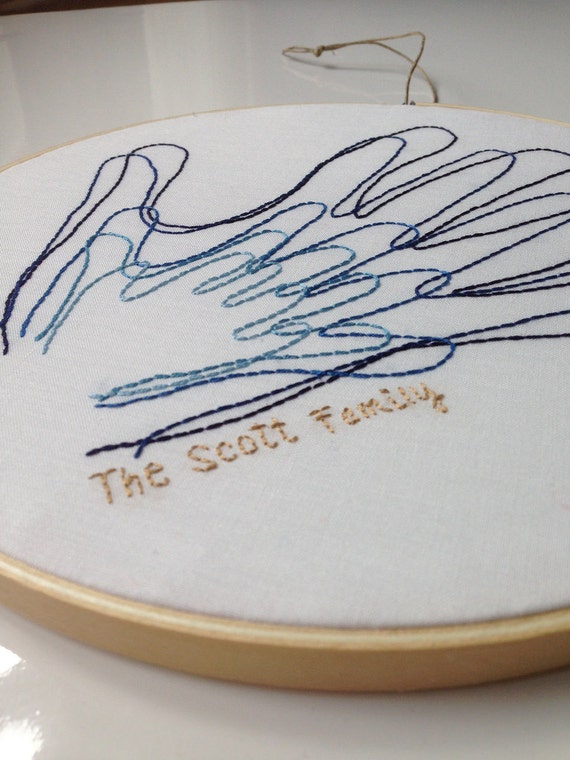 handprints art. unique family tree.family established.embroidered handprints.embroidered hoop art.mothers day gift.custom embroidery
By daisyeyes handmade
Product Info
A perfect gift for grandparents and parents alike. A handmade memory of those hands when they were once so small. Or a perfect gift for a new bride and groom. A memento of their hands as they start their new life together. A special date, family initials, a family name etc is added at no additional cost.
After ordering, I will email you with details on how to get your hands into my hands :)
We will work together to decide upon the perfect colorway (a rainbow at your disposal) to create the perfect handmade heirloom gift. The hoop is finished either wrapped or left natural. Other creative options are available...just ask!
Your hands are embroidered onto 100% white cotton and fixed inside a 10" wooden embroidery.
All my embroideries have a finished back and are mailed to your doorstep safely wrapped.
This is a MADE TO ORDER item with a turn-around time of about 4-6 weeks, once all necessary items have been received.
Find embroidered hoop art, custom embroideries, pendants, bookmarks and more on my homepage :: https://www.etsy.com/shop/daisyeyeshandmade