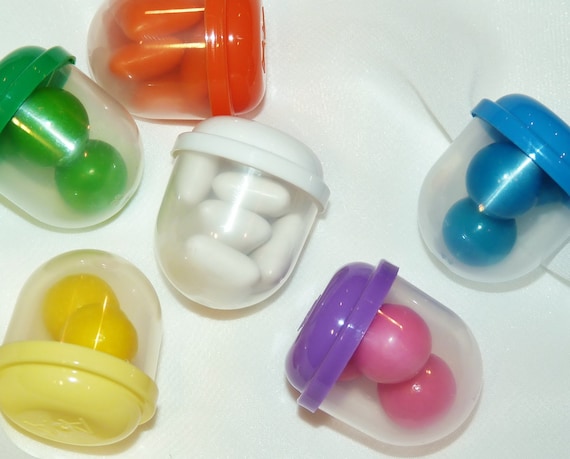 Empty OlD ScHooL Vending CapsuleS-20 Ready to Fill-CLEAR-PaRtY FavOrs-CaNdY-CaRnIvaL PriZeS-CircUs FuN
By Lola's FaNcY Party Shop
Product Info
20 "Ready To FILL" OlD ScHooL VENDING MACHINE CAPSULES !!!
fill with Tattoos / RiNgs / BraceLets / Balls / CANDY!!!
colors come ASSORTED as shown .... if you want CUSTOM CHOICE of Colors PLEASE Message me BEFORE YOU BUY, that way you will be sure that i have plenty of the colors you need in-stock!
fillers / candy / toys available....contact seller...
Thank You for visiting Lola's FaNcY PaRtY Shop!!!
Lola ~~ Missy Bello:)