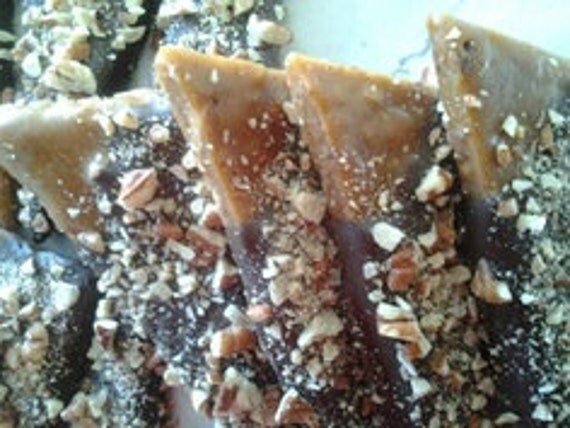 Product Info
English toffee hand dipped in Belgian chocolate and sprinkled with your choice of nuts:
Pecans, Almonds, Walnuts or Pistachios. If no nut option is chosen, pecans will be used.
Two 1/2 pound cellophane bags packaged in an attractive box ready for gift-giving.
Each box contains 1 pound chocolate dipped toffee pieces.
Join us on:
Facebook: Napa Valley Chocolate Co.
Twitter: @napachocolateco
Pinterest: Dodi Vincent
Visit our web-site @: www.napavalleychocolateco.com