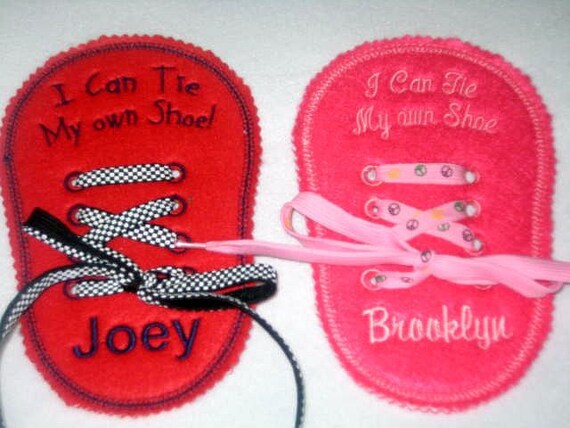 Product Info
Great teaching tool for children learning to tie their shoes. Shoe can be personalized with your childs name. Children learn a lot better with hands on fun and this will seem more like a game than a learning tool. We also have listing for the Tie your shoe for personalization.
Great gift for children, or for teachers and child care providers.
These shoes would be great for stocking stuffers or party favors.
1 SHOE $8.00
2-10 SHOES $7.80
11-25 SHOES $7.50
Keeping one in the car or your purse for long commutes or waiting for appointments. Lots of felts to choose from take a look at our Felt Library
https://picasaweb.google.com/117545204857934061934/Felt#
The shoe measures about 7" and is very sturdy it has a heavy layer of stablizer in the middle and then a felt top layer and a felt back layer. The shoes will stand up to the wear and tear that children will put it thru but is small enough that you and your child can practice anywhere and anytime.