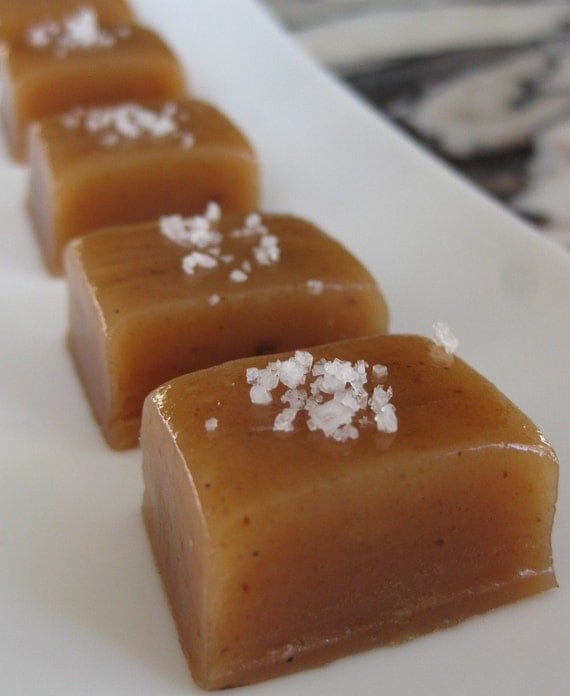 Product Info
You will receive a 1/2 pound of caramels(approximately 24 pieces) individually wrapped in cellophane and packaged in a gift bag with a ribbon and label
Caramels are made using fresh cream infused with bourbon vanilla bean pods.
They are cooked until they reach the correct temperature and then cut into bite size pieces. Each piece is sprinkled with fleur de sel. (french sea salt)
They are then wrapped individually in cellophane and packed in a cello bag with a ribbon and a label.
Caramels can also be packaged in smaller bags as favors for special events. Please enquire prior to ordering.
All orders are shipped USPS Priority.