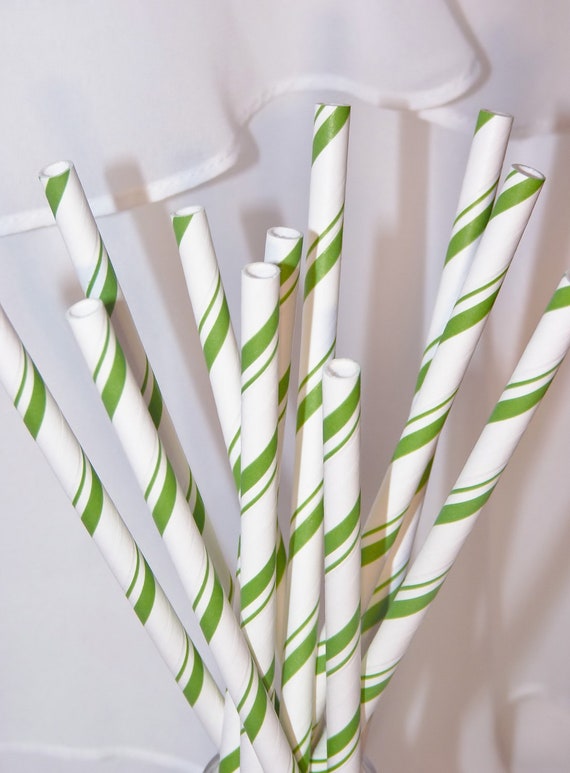 25 GREEN CaNdY Stripe PaRty Straws with printable flags, Party,CanDy CaNe, PePPermInT StiCk , Hot CoCoA, Fun Paper Pixie Candy
By Lola's FaNcY Party Shop
Product Info
~~~25~~~ GREEN CaNdY Stripe PaRty Straws with printable flags, Party,CanDy CaNe,
....... PePPermInT StiCk , Hot CoCoA, Fun Paper Pixie Candy___and___"DIY" Printable Flags
Oh So FUN !….Fancy….Too Cute_&_ Party Perfect.. !!! These are best words to describe our pretty vintage inspired Paper Straws and Party Flags. Made for drinking and serving at your beverage bar, candy buffet, birthday, wedding, baby shower, graduation, or any other celebration you have coming up …….OR…..Just place a bunch in a pretty ceramic pitcher and display them on your kitchen counters & "WATCH THEM "DISAPPEAR"!!!!
Not only do they LOOK GOOD….it keeps them handy for everyday use. :)
"EVERYDAY'S A PARTY" WHEN YOU USE OUR PAPER STRAWS…..!!!!
These are Perfect for your next Picnic, Dinner Party, Vintage, Rustic Romantic Wedding or Glamorous Gala's & Events!!
Strongest....Thickest....Most Durable
7 3/4" long
Made in the "U.S.A."!!!
Will not get soggy or fall apart in your drinks
No China made products here..!!!
Other items shown in pictures ARE NOT INCLUDED with this listing.