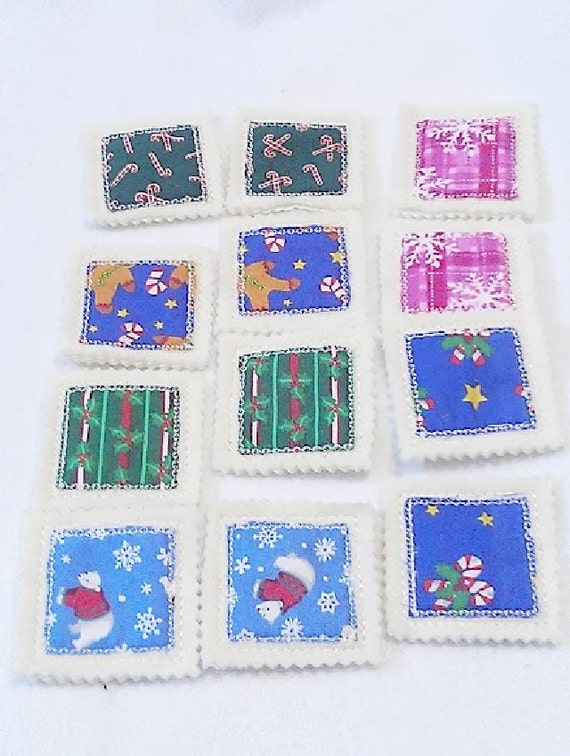 Christmas Memory Concentration Game set includes 6 matches 12 cards great stocking stuffer #3903
By Its The Small Things
Product Info
Christmas Memory Concentration game has 6 sets 12 cards with bright colors. Children will love the challenge and spend hours playing with this memory game. Perfect stocking stuffer or special gift for a school friend.
The cards are made with 2 layers of felt with a layer of stabilizers in the middle. All of the pieces are machine sewn and very sturdy.
Measurements are 3 x 3 inches
This game is good for your child's memory and cognitive ability and they will love playing it. Great for on the go fun.
The memory game is played by placing all of the pieces with the colored fabric face down. Children and adults take turns flipping the pieces over. If the pieces match keep the pair if they do not match the pieces are turned back over, the person with the most matches wins.
Fabrics may change as my stash changes quickly.