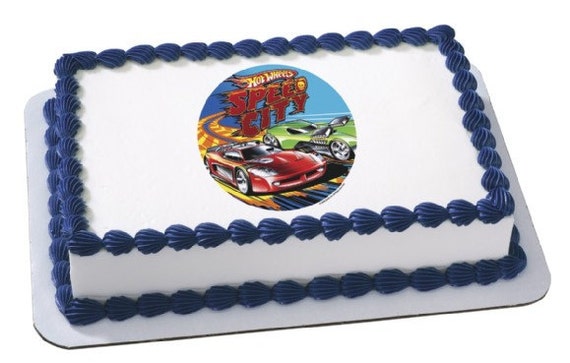 Product Info
Create a birthday cake topper. Add your own personal message to customize. Just send us a convo with your request.
Edible icing art is a great way to make a cake and cupcakes look fantastic and professional. These are an easy and inexpensive way to make your cake look like a masterpiece. All icing images come with instructions . Simply remove the edible icing art from backing and place on top of freshly iced cake or cupcakes. After 15 to 25 minutes the edible icing art will blend with the frosting to give your cake a professional look. Prints are professionally printed on compressed icing sheets.
Kosher! Gluten Free! Soy Free! Trans-Fat Free! No Known Allergens! No Peanut Products Added! Printed on high quality edible icing paper (not wafer or rice paper) using high quality edible ink, also certified kosher.
Edible Image Icing Cake/CupCake Topper
Ingredients: Water, Cornstarch, Corn Syrup Solids, Cellulose, Sorbotol, Glycerine, Sugar, Vegetable Oil, Arabic Gum, Polysorbate 80, Vanilla, Titanium Dioxide, Citric Acid.
A Birthday Place has permission to sell all licensed products from their distributors-Bakery Crafts and DecoPac.