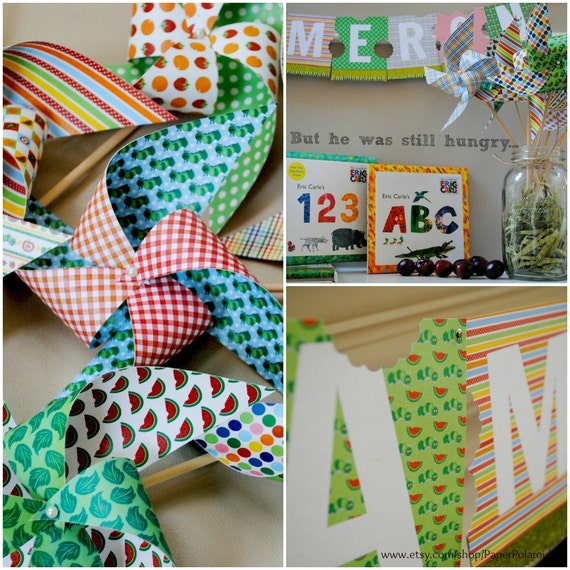 Product Info
Erik Carle books are by far my children's favorite! The Hungry Caterpillar is such a funny and beautiful book, a perfect theme to celebrate a 'first' birthday!
These pinwheels were made from paper bearing the colors, fruits, dots, graphic elements, and even that fat caterpillar found in the book!
Pinwheels are so versatile, they can add a pop of color to any room and a whimsical element to any event, add them to a bouquet (I use wood handles so they're safe in water) or use them however you choose!
How it works:
This listing is for 8 large pinwheels as pictured!
They are large, 8" wide and 15" from tip to end