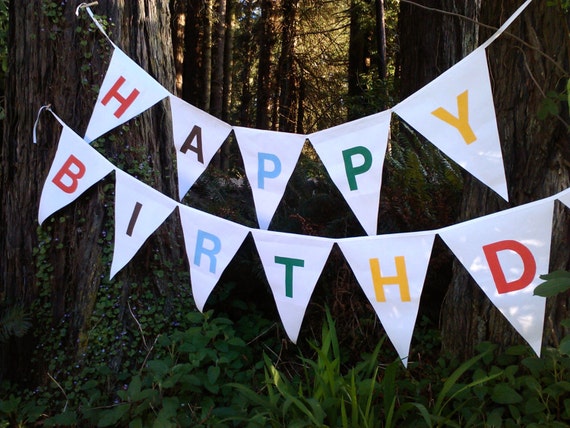 Jumbo Canvas Banner Party Decoration - Available in any colors, sold per letter
By Boo Bah Blue
Product Info
This style was Originally made for the launch party of Tori Spellings new clothing line. Recently a customer asked me to make a "Happy Birthday" Banner in the same size for her sons Camping theme Birthday....it came out so adorable, I just had to post it!!
This banner consists of 14x18" white duck canvas flags sewn onto cotton binding and painted with very large 6" letters. Easily seen from across the yard or camp site, as one can see by looking at the last photo (Tori's party banner)
**10x12" and 12x14" flags come with 4" letters
**12x14" flags come with 6" letters
This particular "CAMP" Banner was made in crimson red, dark brown, light blue, avocado green and curry yellow colored letters. I am happy to paint this in any colors you like and in any expression you like...not just Happy birthday.
***The cost is per letter/flag as specified
**Please purchase the number of letters you need to create the expression you desire and let me know the colors you would like in the notes at checkout.
Thanks for looking. Shop main page www.etsy.com/hsop/boobahblue