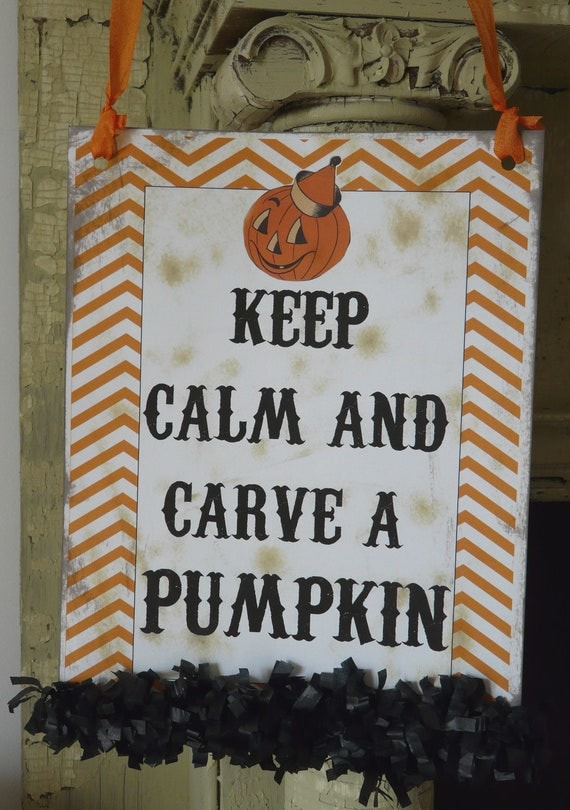 Product Info
Ever have one of those days? Well now you can have a sign to remind you of what you should do- Keep Calm and Carve a Pumpkin! A fun, kitchy sign to hang for your Halloween get together. I have used a trendy orange chevron print and distressed all the edges and added black crepe fringe at the bottom for a truly vintage look.
If you prefer to not hang your sign just convo me and I will leave off the ribbon, holes and you can lean or frame your pumpkin print.
Need a custom sign, a whole halloween party? Just ask, I can whip up vintage Halloween goodies in no time leaving you plenty of time to plan that party!
Thanks for stopping by my shop, I make everythng to order for each client.