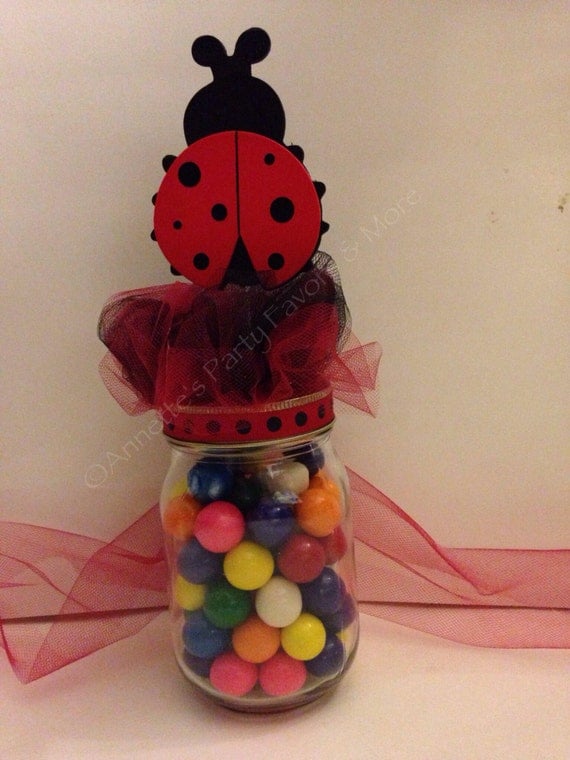 Product Info
These centerpieces are perfect for any area of a baby shower or birthday party. They have many uses, they are big enough to be a centerpiece, be put next to the cake table, gift table, or for pictures.
Each jar has cute polka dot ribbon wrapped around the lid and a cute ladybug topper. Each jar has red and black tulle adorning each ladybug. These cute jars can be filled with candy, bubble gum, party bag filler, or anything that will match the color theme of your party.
These jars come empty, you fill with items of your choice.
Jars are 10" high, with toppers attached.
This listing is for 5 jar centerpieces.