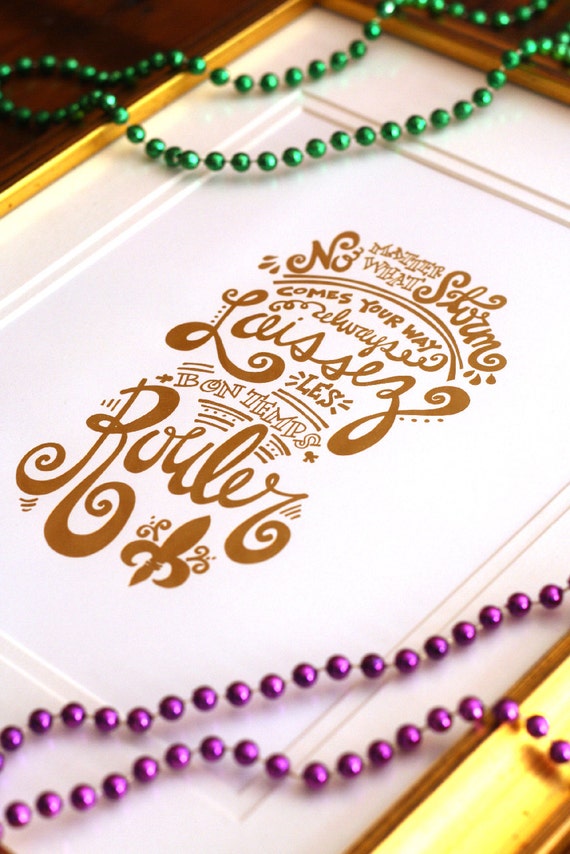 Product Info
No matter what storm comes your way, always laissez les bon temps ROULER! This original hand lettered print is a good reminder that no matter what happens in life it's always important to remember to keep your chin up, keep going and to look on the bright side. In Louisiana we've always weathered the storm and let our sparkle shine.
8 x 10" frameable piece printed on 100# white Cougar Cover with gold foil.
Choose between purple and green stripe or white backgrounds.