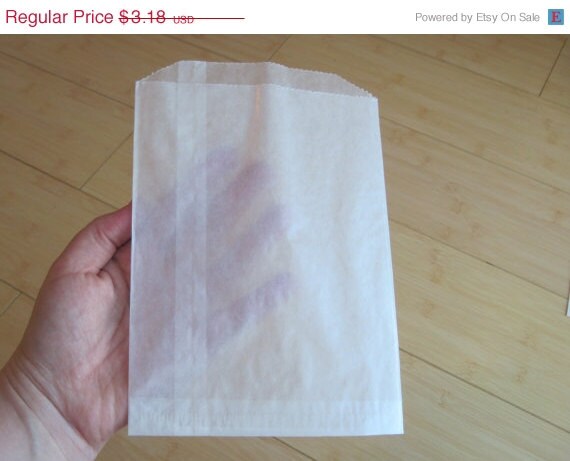 Product Info
Large Translucent flat glassine paper bags.
Glassine paper has excellent grease resistance combined with some transparency. These are great for baked goods, popcorn, treats, candy, party favors, Candy tables and..... Use your imagination and get your creative juices flowing.
Dimensions: 5.75" x 7.6"
The last photo show our entire collection of Glassine bags - Itty Bitty, Bitty, Small (with gussets), Medium (with gussetts) and Large.