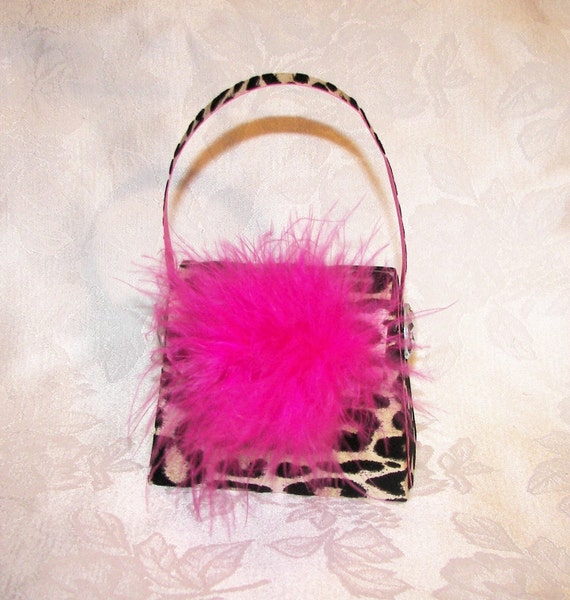 Product Info
This little purse is made from hot pink cardstock and leopard print flocked specialty paper. It measures approx 2 x 3 inches with out the handle, with the handle it's 2 x 6 inches tall. It has hot pink boa puff and large rhinestones as embellishment.
It's perfect for a keepsake, decoration, gift box, party favor, etc. It's perfect for holding little gifts especially for weddings, bridesmaides gifts or for any purse lover!
**This listing is made to order. In most cases it will ship in 1-2 business days but in some instances it may be 5-7 business days before it's shipped. If you need it by a certain date, just send me a convo.
**I ship all of my domestic orders USPS priority shipping with a tracking number. My international orders are shipped first class.