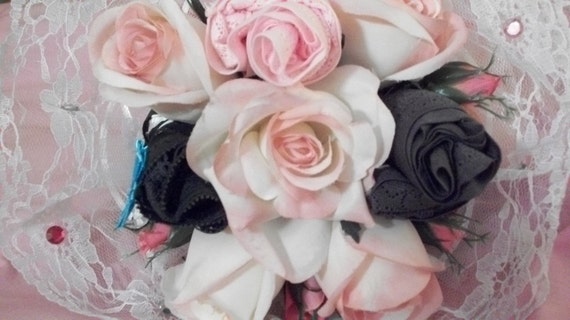 Product Info
Fun and Elegant Panty Bouquet for the Bride-to-be, newly Engaged Woman, Bachelorette Party, Anniversary or YOUR SPECIAL VALENTINE.
1 pair Thong and 2 pair lace Boy Short Lingerie. (Example of lingerie featured)
What a gift she will have forever.
Looks great on a well made bed, adds some elegance to the room. Can also put in a vase.
Can be taken apart and they will enjoy the panties.
Accented with silk flowers and rhinestone accents.
Easy to carry with a plastic bouquet holder with hot pink sheer ribbon.