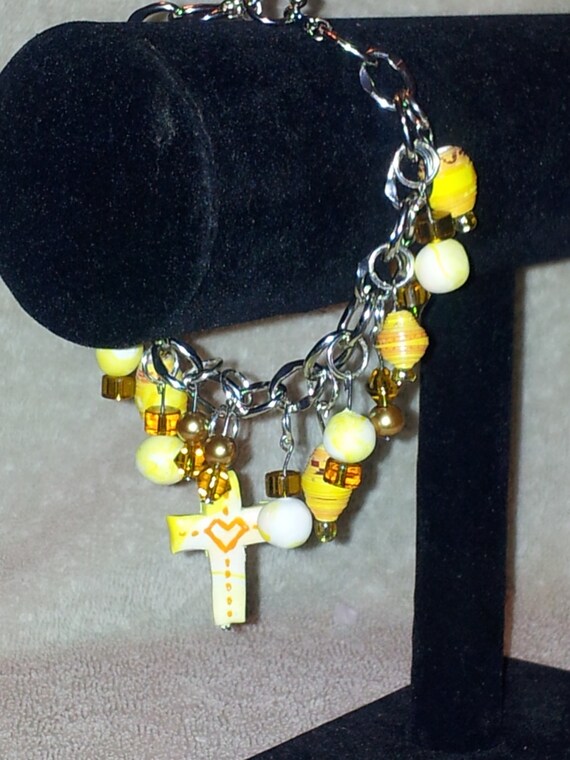 Love of Christ Yellow Cross Charm Bracelet (Cascade, Orange, Citrus, heart, cross, rolled paper beads)
By BBNPT
Product Info
This charm bracelet has a 7 inch chain, silver in color. It is made mostly of handmade beads with accent glass and metal beads. These handmade beads include hand rolled paper beads and white and black polymer clay beads including one hand painted cross. These paper beads were hand rolled and made of recycled paper and coated with Acrylic for
durability and a water resistant barrier. They should not be submerged in water, though.
* But because of his great love for us, God, who is rich in mercy, made us alive with Christ even when we were dead in transgressions—it is by grace you have been saved. (Ephesians 2:4-5 NIV)*
If you are in the Greater Lafayette, IN area and would like to meet up and get rid of the shipping charge, message me first so I can void this off!