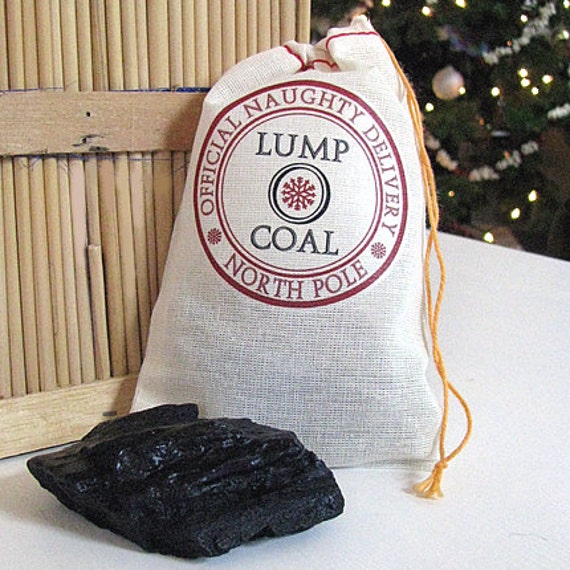 Product Info
Have a someone on the Naughty List?
Great for stocking stuffers or party favors!
Lump O Coal Soap ::
Bag measures approx. 6"x8" (bags may vary slightly due to availability)
Full color image transfer
One lump of soap per bag (3 oz. soap measures approx. & measures about 3" across).
Soap is handcrafted by Water Closet Soap and made to order. Color may vary slightly & processing time is 1-2 business days before shipping.
STANDARD SOAP INGREDIENTS:
French Milled White Melt and Pour Soap Ingredients: Coconut oil, sodium cocoate, sodium palmitate, sodium laurate, sodium stearate, glycerin, sodium laureth sulfate, propylene glycol, titanium dioxide, sucrose, triethanolamine, water.

French Milled Clear Melt and Pour Soap Ingredients: Coconut oil, sodium cocoate, sodium palmitate, sodium laurate, sodium stearate, glycerin, sodium laureth sulfate, propylene glycol, sucrose, triethanolamine, water
***ORDERS PLACED AFTER DEC. 18th ARE NOT GUARANTEED TO ARRIVE BY THE 25th***