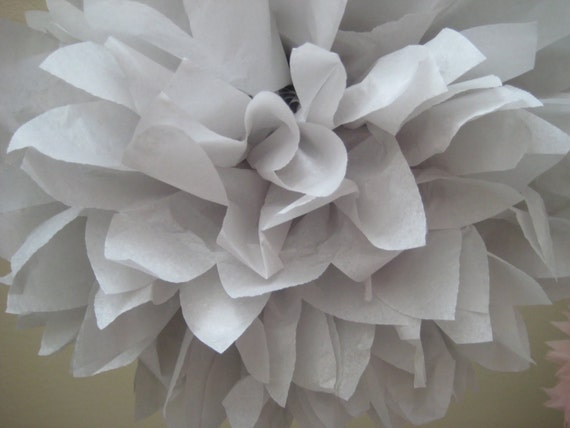 Product Info
Tissue poms add a pop of color and instant style to any event (baby showers, bridal showers, graduations, weddings etc)
2 medium (12-14") tissue pom:
Tied with wire and twisted with a loop for easy hanging. Monofilament included!
Colors shown: light grey (or any color you want)
:::Portland Original:::
A step-by-step guide to fluffing your tissue poms will accompany each package. Please send me a message if you want priority and your time deadline. We can work something out.
Once you are done with the tissue poms, you can "defluff" them and reuse them for a future party or recycle them. They are 100% made of recycled content! Yay for being green and gorgeous.
Cheers!
Check out my blog for more entertaining tips: http://prosttothehost.com