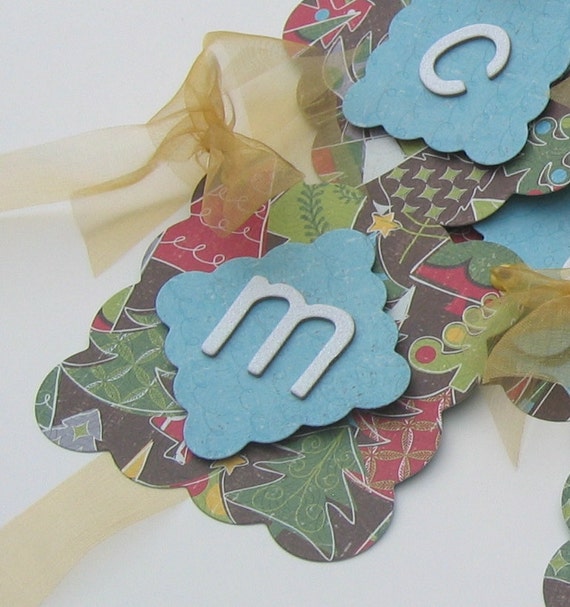 Merry Christmas Banner - Oh Christmas Tree design
By Ben & Jess
Product Info
Merry Christmas Banner ~ Oh Christmas Tree design
• Scalloped square shape banner hand made from Oh Christmas Tree design scrapbooking paper
• Merry Christmas text in sparkly snow white lettering mounted on a light blue scalloped square
• Gold metal eyelets and golden organza ribbon tie the banner together
• One metre (38") of adjustable ribbon at each end for hanging
• Two pairs of 3M removable wall clips are included
• The Oh Christmas Tree Merry Christmas banner will arrive fully assembled and gift wrapped.
• Design placement may vary as each banner is individually made by hand.
Size:
• Each scalloped square measures approx: 10cm x 10cm (4" x 4")
• Total length of the Merry part of the banner is approx: 55cm (21 ½")
• Total length of the Christmas part of the banner is approx: 98cm (38 ½")
Holiday Shipping times
Shipping to USA/Canada/UK/Asia Pacific closes on Monday 2nd December.
Shipping with in Australia closes on Monday 9th December.
Please note: Any orders received after these dates will not be delivered in time for Christmas.
Happy Holidays,
Tracey.