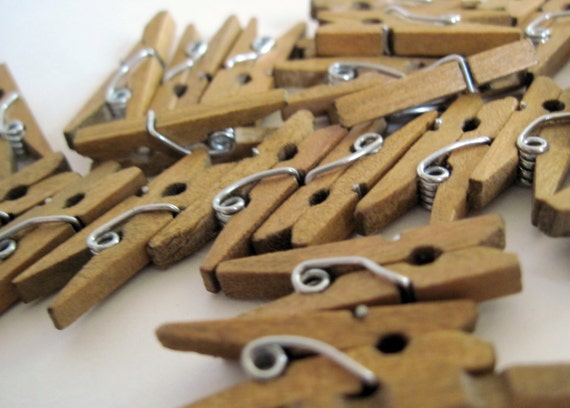 25 Mini Brown Wood Clothespins-Natural Wood Mini Clothespin-Mini Clothes Pins-Wooden Mini Clothespins-Coffee Colored Clothespins
By Creative Juice Cafe
Product Info
Why are small things so cute? I am not sure but this is a great example of cute and functioinality. Exactly like regular clothespins, just miniature in size!
Set of 25 1" in length miniature wooden clothespins with metal springs.
Perfect for scrapbooking, wedding displays and party favors. Embellish gift tags and wrapping easily!
These have so many possible uses and are great combined with Glassine bags, paper doilies, bakers twine, or even small paper tags. Browse the shop to find any of those items.
▼▼▼▼▼▼▼▼▼▼▼▼▼▼▼▼▼▼▼▼▼▼▼▼▼▼▼▼▼▼▼
http://www.etsy.com/shop/CreativeJuiceCafe
▲▲▲▲▲▲▲▲▲▲▲▲▲▲▲▲▲▲▲▲▲▲▲▲▲▲▲▲▲▲▲
Your order will ship in 24 hours or less. We know you are excited about your purchase and want to get it to you ASAP.